ZECO Valve has a wide experience supplying valves for all the different applications of Oil & Gas industry and, especially for one of the critical activities of this sector: Offshore.
ZECO Valves For Offshore Oil & Gas
Offshore valves have to withstand the corrosive seawater atmosphere as well as exacting safety standards. It is critical to ensure operational efficiency and safety. So special body (e.g. seawater resistant Duplex) and trim materials are used in these applications.
To serve this industry, our Monel, Nickel-aluminum bronze, Duplex Steel and Super-Duple
Steel valves with corrosive resistance are available for your applications.
Our ball valves, gate valves, check valves, globe valves, butterfly valves, and other products for offshore oil and gas projects, which are made of special alloys, such as titanium, nickel aluminum bronze, and duplex stainless steel.
ZECO Valve supplies different types of valves used in oil and gas industry applications particularly where reliability, high performance, and valve longevity are important.
Challenges of Valves in Offshore Service
There are some challenges for the design and manufacturing of valves for offshore service due to the particularity of the difficult working conditions. Main aspects to consider are as follows:
Material requirements. Specific raw material extra test, additional to standard requirements to assure the durability of material under the severe working conditions.
Space and weight limitations: valves volume may be an issue due to the space and weight limitations in the platforms.
Painting Complex painting procedures and tests to painted valves to guarantee the quality of the same to withstand the tough conditions of the offshore environment, including the splash area of the platforms.
Easy maintenance. High cost of maintenance: valves are desired to be free or easy maintenance.
Safety. Safety is always a must in the platforms and therefore, valves must be totally reliable to guarantee good performance and avoid any risk during operation.
Fast track. Offshore markets demand sometimes fast track valves and manufacturers must be ready to produce and deliver valves in extremely short lead time.
Solution: Reliable flow control for offshore processing
Process safety and availability

For today's operators, process awareness is the central challenge because data is the key to overcoming all the most persistent challenges: safety, efficiency, maintenance, and staffing on the rig.
Without intelligent valve controls and diagnostics, the best case is diminished process efficiency, the worst case is that dangerous conditions can go unnoticed and unrepaired. Either condition is unacceptable and will result in additional cost to the operator. Without intelligent valve controls rigs will spend more time and money on maintenance and be required to keep more parts inventory and staff on board.

Robust solutions for oil and offshore reduce risks and save money

ZECO has developed a series of automated valve packages and controls specifically designed for a life at sea. Built to explosion-proof standards these products also resist the impact of salt and water resulting from high seas and heavy wash-downs.

Intelligent valve controls make the difference

On top of the most reliable hardware, our intelligent valve controls give operators unparalleled awareness and control of their processes. The result is that rigs operate more efficiently over longer periods of time and at a lower cost. This is achieved by allowing operators to optimize devices and monitor equipment to proactively resolve problems and deploy a preventative maintenance strategy. Intelligent valve controls from Valmet are the ideal solution for offshore applications, where top class performance, comprehensive diagnostics and resistance to tough environmental conditions make the difference in safety and performance outcomes.
Subsea Ball Valve
Subsea Ball Valves are developed for endurance with long term reliability in mind and at ZECO Valve, our subsea ball valves are designed by a highly experienced team of professionals. Subsea Ball Valves provide a soft seating quarter-turn isolation solution for many different applications. They are commonly used to isolate or divert hydraulic and chemical fluids associated with subsea oil and gas production systems.
ZECO Valve offers two different types of Subsea Ball Valves
Floating ball valve
Trunnion mounted ball valve
Subsea Ball valves are typically used in subsea control systems and in contact with either hydraulic control lines or possible wellbore fluids. They are used to control the operation of larger subsea equipment, subsea distribution systems and control systems.
Like our other subsea valve range, the subsea ball valve is designed as an individual element, modular design processes to allow the element to be applied to an array of bespoke manifolds and configurations.
Different configurations of Subsea Ball Valves
Threaded, welded and flanged
Single isolate
Double block and bleed
Multi-valve manifolds
Manual and ROV operable
Double barrier Stem and Metal Body Seals
316 Stainless Steel and CRA materials of construction
Case of ZECO Offshore Valves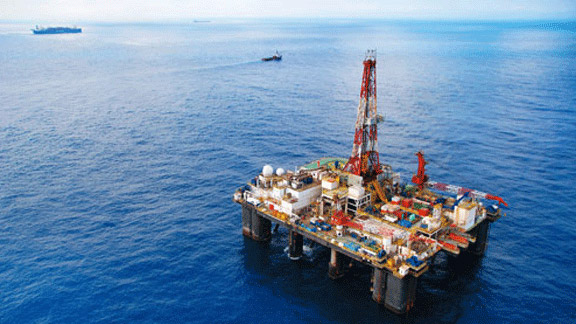 ZECO Valve Group provides strainers, floating ball valves, swing check valves and wedge gate valves with high corrosion resistance and high pressure range for Bohai oilfield platform.