ZECO water control valves are widely used in water supply and drainage control systems in the global building market. As one of the top three brands of water system valves produced in China, ZECO has strict requirements on the materials used for parts and the technological process, For example, all the copper standard parts and the copper inner parts, because ZECO has mastered the source of copper raw materials, to ensure the reliability of the copper material from the very beginning of finishing, and in the casting process, it will go through a series of detection methods such as pre-furnace analysis and spectrometer material testing to ensure the safety of the material.
What is a Water Control Valve?
A flow control valve regulates the flow or pressure of a fluid. Flow control valves normally respond to signals generated by independent devices such as flow meters or temperature gauges. Control valves are normally fitted with actuators and positioners. Pneumatically-actuated globe valves are widely used for control purposes in many industries, although quarter-turn types such as (modified) ball and butterfly valves are also used. Control valves can also work with hydraulic actuators (also known as hydraulic pilots). These types of valves are also known as automatic control valves. The hydraulic actuators will respond to changes in pressure or flow and will open/close the valve. Hydraulic-operated automatic control valves do not require an external power source, meaning that the fluid pressure is enough for opening and closing the valve.
Water Control Valve Types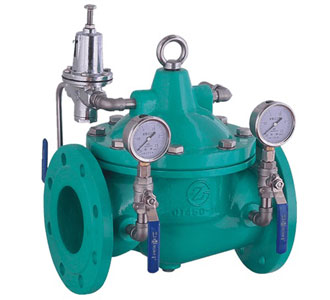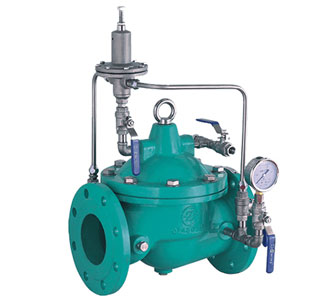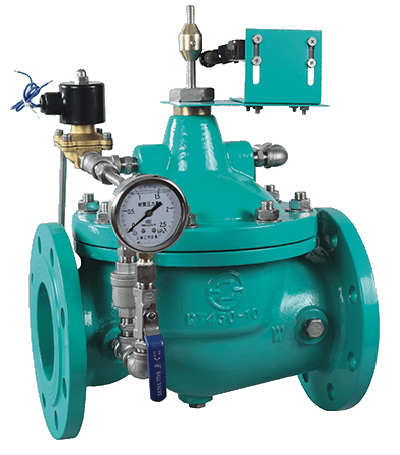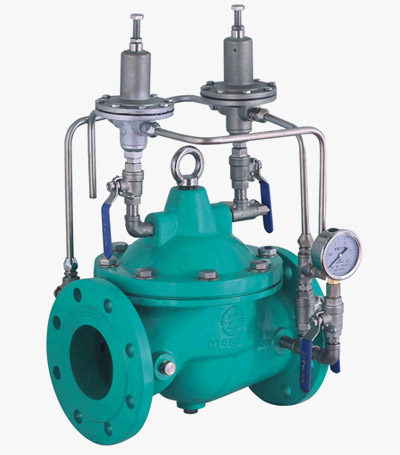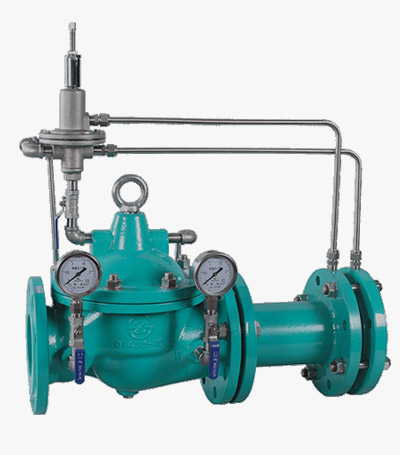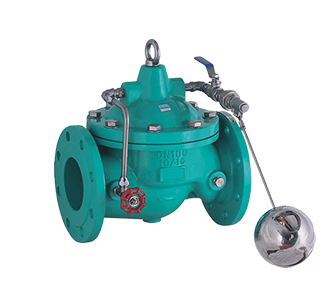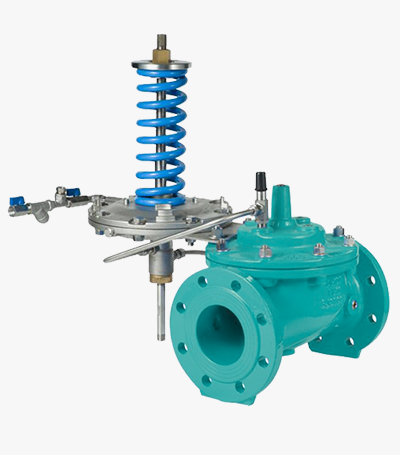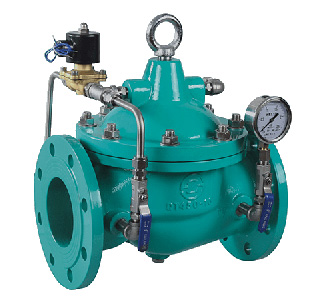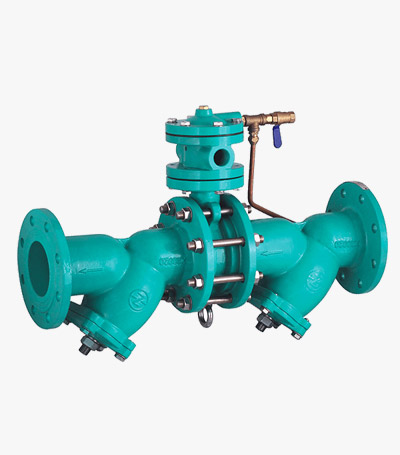 Water Control Valve Structure
ZECO Diaphragm type water control valve is of double chamber design, by using different external pipe and fitting assimilation with the pilot valve it can achieve a different type of controlling purpose like remote level control, pressure reducing, flow control, pressure reducing/retaining, anti-water hammer, etc. ZECO's advanced design for water control valves is as below: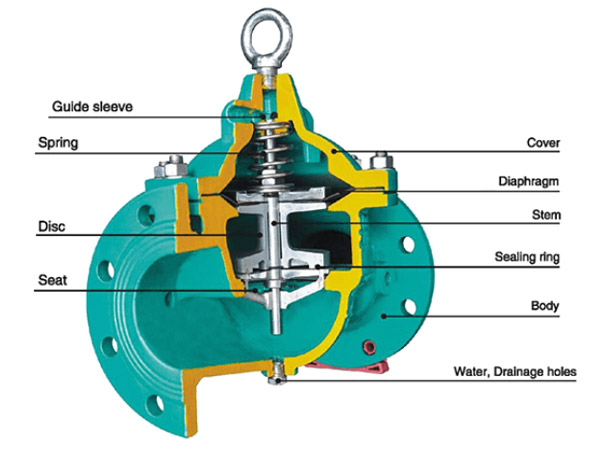 What does Water Control Valve use for?
Automatic control valves are used in commercial and industrial applications to control water flow or pressure. We offer automatic control valves that are used to ensure uninterrupted water service during emergencies, maintain a constant liquid level in tanks, automatically reduce higher upstream water pressure to constant downstream pressure, and for other purposes.
How to Choose the Right Control Valve?
Water control valve is a general description for ZECO water control valve series products, refer to the below-detailed description for different models of ZECO water control valve, and you will be able to know how to choose the right control valve:
ZF100X Remote control float valve – For controlling water level of water tower or pool, applicable for automatic water supply system of various water pools/tanks, water towers, etc.
ZF200X Pressure reducing valve – For adjusting and controlling the main valve outlet pressure, when the inlet pressure rise, the disc will open higher to reduce the pressure, when the inlet pressure decreased, the disc will close lower to rise the pressure, so the outlet pressure can be always maintained in the preset value. the valve is applicable for drinking water supply, fire-fighting systems, industrial water supply, irrigation, etc.
ZF400X Flow control Valve – For maintaining the flow rate in a preset value, no matter whether inlet pressure goes higher or lower, the outlet flow rate can always be maintained at the preset value, the valve is applicable for installation on water distribution pipeline where required flow control to maintain a preset flow rate.
ZF500x Pressure reducing/retaining valve – The valve is for pressure reducing/retaining purposes when the pressure in water supply pipeline is over the preset value, the valve opens to reduce the pressure, when the pipeline pressure is below preset value, the valve is close to retaining the pressure.
ZECO is the top three brand of water system valves in China, and control valves are widely used in building and water supply and drainage systems in China and around the world. ZECO Valve has strict material control requirements and corresponding process and detection process for material monitoring, for example, the control valve of the stainless steel parts and copper parts, because considering the material instability of raw materials, is abundant in China's top five copper factories, stainless steel factory cooperation, let all related materials of spare parts demand by the raw materials have been specified by the manufacturer to supply, in the process of casting, we demand partners before the furnace is through analysis and material testing to ensure the accuracy of the spectrometer, for example, about the control valve of the stainless steel parts and copper parts, because considering the material of the instability of raw materials, is abundant with China's top five copper factory, stainless steel factory cooperation way, The raw materials required for all parts of relevant materials shall be supplied by the designated manufacturer. In the casting process, our requirements for partners are to ensure the accuracy of materials through pre-furnace analysis and material testing of a spectrometer; All copper fittings and stainless steel fittings are processed by high-precision numerical control equipment to prevent dimensional deviation caused by humans. In the process of processing and at the end of processing, there will be intermediate inspection and final inspection to verify whether the roughness and size of the processing are qualified. Control valves are especially important for performance requirements. If the pressure-reducing valve is not decompressed during operation, it may cause detonation. If the pressure relief valve is in use, if not pressure relief, may also cause a pipe explosion, these losses are not quantifiable. Because ZECO has maintained a rigorous attitude to all materials, the reliability of control valve and maintenance.
Water Control Solutions
ZECO has professional solutions to optimize water usage, reduce costs and maximize energy efficiency.
Waterworks
ZECO Waterworks valves used in the water supply are suitable for prolonged underground and outdoor use in demanding conditions and are maintenance-free.
HVAC
ZECO HVAC valves control the flow balance and stabilize the differential pressure to achieve energy savings in HVAC systems.
Building & Construction
ZECO Building & Construction valves are widely used in commercial buildings and are used by the majority of well-known commercial companies and commercial buildings in China.
Fire Protection
ZECO Fire Protection valves are able to cope with the emergency water piping needs of firefighting, guaranteeing the timely supply of water for firefighting and preventing the safety and stability of firefighting lines.
Oil & Gas
ZECO Oil & Gas Valve is used by oil companies in various countries and plays an important role in the safety and proper operation of oil pipelines.