Petroleum is used for a number of applications in everything from creating plastics to rubber, and the petrochemical industry works at refining these products as well as fiber raw and natural gas materials.
Most Common Types of Petrochemical Valves
Valves are used in a variety of industry types in order to control the flow and pressure of liquid, gas, oil, vapor, etc. They effectively control the piping system, which is especially critical when working with chemicals and extreme pressure/temperature as you do in the petrochemical industry.
While there are many types of valves out there, this article is going to detail five of the most common petrochemical valves. We'll detail how the valve works and what it does for the petrochemical industry.
Trunnion ball valve
Rubber seated ball valve
Butterfly valve
Plug valve
Air-release valve
Vacuum valve
Swing check valve
Tilted cushion valve
Swing check oil cushion valve
Swing flex valve
Gate valves
Automatic Shutoff valves
Check valves
Globe valves
Valves and their Role in Petrochemical Industries
Petrochemical industries are not limited to the production of only oil and gas. They are responsible for producing and storing a wide range of petrochemicals such as acetylene, benzene, ethane, methane, propane, and hydrogen from other products like elastomers, plasticizers, solvents, oils, etc. are derived.
Inside a petrochemical environment, there will be a few hundred, if not thousands of valves that take on the following functions:
Controlling the flow of media such as oil, gas, steam, water, and hydrocarbons.
Modulating the flow of media through pipelines.
Controlling the direction of the flow through pipelines.
Regulating the pressure in a particular process.
Protecting the pipelines from mounting pressure.
Filtering particles or debris in the medium and protecting the equipment.
Without valves, the environment in a petrochemical plant could become hazardous and vulnerable to catastrophic events.
The refining industry uses an industrial process where crude oil is processed and refined into more useful products such as petroleum naphtha, gasoline, diesel fuel, asphalt base, heating oil, kerosene, and liquefied petroleum gas.
Most Common Types of Refinery Valves
Control Valve
Butterfly Valve
Trunnion Ball Valve
Floating Ball Valve
Check Valve
Globe Valve
The refining industry has undergone many changes, from processing methods to the duration they operate. These changes, along with the emergence of low sulfur fuel specifications, the requirement to process lower grade crude, and the need to convert more bottom-of-the-barrel residuals, have put an extreme demand on isolation and control valves. ZECO Valve has responded to these challenges by developing a combination of diverse trim configurations and high-quality coatings for use in high temperature, high pressure, erosive, corrosive, viscous, and coking/asphaltene applications
Cases of Petrochemical Valves & Refinery Valves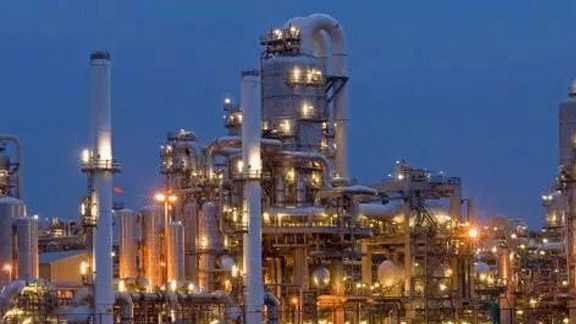 Iron Making Engineering of Huoqiu Iron Mine Deep Processing Project
ZECO Valve Group provides oxygen valves, bronze globe valves, and flange globe valves, and some other industrial valves for Huoqiu Project.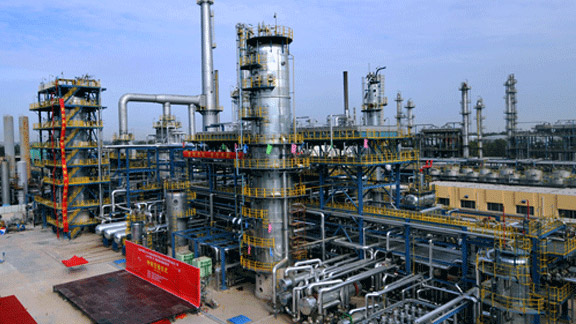 ZECO valve group provides ball valves, cast steel gate valves, and other products for this project, laying a foundation for the normal operation of the pipeline.