Many industries are looking into LNG as an alternative, cleaner source of energy. For LNG producers the difference between running safe, profitable plants often comes down to choosing flow control partners with the experience and knowledge to get the job done right.
Use of LNG Valves
Ball valves, gate valves, check valves, globe valves, and butterfly valves, made of titanium, nickel aluminum bronze, and duplex stainless steel, are recommended for pipeline transportation of liquefied natural gas. Our valves bear corrosion resistance, long service life, and long replacement cycle, which saves project costs and later maintenance costs for you.
LNG Cryogenic Valves
LNG is exactly what it says: the liquid form of natural gas. The process of liquefying is performed to reduce the volume for purposes of transporting the fuel: LNG reduces volume by 600 times, making it much more economical to transport.
Valves are a critical component at each stage of the liquefication process. Valve performance and reliability are important to the whole process.
Cryogenic Ball Valve
Cryogenic ball valves have a larger flow diameter than comparable shut-off valves. They provide faster opening and closing times and are suitable for tank applications, as well as for cryogenic pumps, pipelines, or low-pressure trailers.
Cryogenic Butterfly Valve
Cryogenic butterfly valves are used in LNG propulsion technology in maritime shipbuilding, for example in ship-side bunker systems, LNG storage tanks, Fuel Gas Supply Systems (FGSS), and LNG engines or gas turbines.
Cryogenic Gate Valve
Cryogenic gate valves are adapted to special conditions of service, is designed to operate effectively at temperatures below -40ºC, mainly used in gas liquefaction systems. At a first glance, they can be distinguish by its extended bonnets, that keep stem packaging away enough to remain functional under the effects of the extreme low temperatures of the flow. In the other hand, this special design helps reducing the heat transference from the outside to the interior of the valve, which means energy savings and more efficient systems.
ZECO Valve For LNG
The gas is first extracted and transported to a processing plant where it is purified by removing any condensates such as water, oil, mud, as well as other gases such as CO2 and H2S. An LNG process train will also typically be designed to remove trace amounts of mercury from the gas stream to prevent mercury from amalgamizing with aluminum in the cryogenic heat exchangers. The gas is then cooled down in stages until it is liquefied. LNG is finally stored in storage tanks and can be loaded and shipped.
For this special application, the valve material has to consider the marine environment and seawater fluid. So to serve this application, we should select special materials (duplex steels, nickel alloys) and also consider extreme service conditions (low temperature, anti-wearing internals) to choose the best internal materials.
Case of ZECO LNG Valves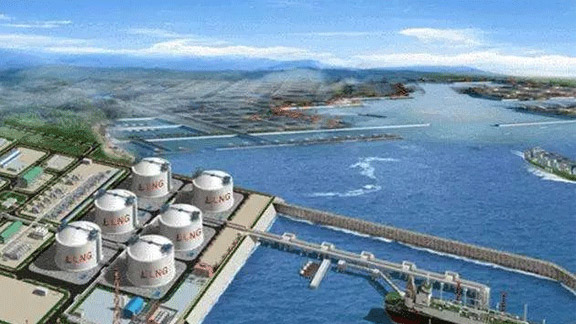 ZECO VALVE provided cryogenic ball valves, cryogenic gate valves and cryogenic butterfly valves and some other cryogenic valves for Qingdao LNG pipeline project.
Related Tags :