ZECO butterfly valves are usually classified as butterfly CI, butterfly WCB, butterfly bronze, and butterfly stainless steel. Butterfly valves are available in sizes from 2 inch to 8 inch usually using handle operation, above 8 inch butterfly valves the torque on the rubber seat increases usually starting with turbo, pneumatic or electric operation.
Butterfly valve seat is where the moving parts of the valve rest when in the closed position. In butterfly valve applications, the disc rests firmly on the seat to close and seal the valve. The seat is designed to maintain the integrity of the seal under heat, friction, and the shock pressure of the process.
Can valve seats be replaced?
Butterfly valve seats can be produced as replaceable seats, the original seat seal is affected by damage, the original seat will be removed, replaced by a new seat can continue to use, but the vulcanization of the seat on the valve body is not replaceable
Butterfly Valve Seat Selection Guide
The applicable medium of rubber seat butterfly valve is different according to different rubber materials. Common rubber valve seat materials include EPDM rubber, nitrile rubber(NBR), and PTFE.
What is EPDM seat?
EPDM rubber: EPDM is the abbreviation of Ethylene Propylene Diene Monomer. Compared with other general rubbers, EPDM rubber is very cost-effective. The EPDM material is resistant to aging, sun exposure, heat resistance, moisture resistance, and radiation resistance. It has good Insulation performance. Applicable temperature range -20-120℃
What is EPDM used for?
EPDM butterfly valve is suitable for water and steam with weak acid and weak alkali.
What is NBR seat? What is Buna-N seat?
Buna N is the same as NBR or Nitrile. NBR is the abbreviation of Nitrile-Butadiene Rubber, this material is resistant to oil, and abrasion and has good water resistance, air tightness, and excellent bonding properties. It is widely used in petroleum pipelines. The disadvantages are poor temperature resistance, ozone resistance, poor insulation performance, and general elasticity. The applicable temperature range of nitrile rubber is 0-80℃.
What is NBR used for?
NBR butterfly valve is more oil-resistance than EPDM and will handle most dairy, food, and sanitary processing services.
What is PTFE seat?
PTFE is an abbreviation for the term polytetrafluoroethylene, often referred to as Teflon. This thermoplastic fluoropolymer has low friction, chemical resistance, and fire resistance. Teflon is used in the manufacture of resilient seated butterfly valves.
PTFE is a cost-effective material in applications such as chemical processing or oil and gas. Due to its insulating qualities, it is compatible with electrical applications. However, it should not be used in high-pressure conditions. PTFE has a temperature rating range of -50°F to 400°F.
What is PTFE used for?
PTFE butterfly valve is used for flow control in corrosive environments such as transfer of acid, alkaline, and other corrosive, food processing plants and chemicals in chemical process plants. Moreover, the PTFE butterfly Butterfly valve is also used in petrochemical plants, and other industries such as fertilizer, pesticides, pulp, and paper processing plants, and dyes.
Buna N VS EPDM, what is the difference between EPDM and NBR?
EPDM is resistant to alkalis, acids, and ketones. EPDM is not suitable for applications involving petroleum-based fuels, petroleum, and non-polar solvents, but BUNA is.
Although both EPDM and BUNA are abrasion and tear-resistant, EPDM is more resistant to high temperatures than BUNA. When comparing EPDM with BUNA, EPDM is more suitable for outdoor applications as it can withstand the elements.
PTFE VS EPDM, Which is better EPDM or PTFE?
EPDM is a monomer, whereas PFTE (Teflon) is a fluoropolymer. When comparing EPDM with PFTE, temperature tolerance and flexibility are the main differences. PTFE can withstand a wider range of cold and hot temperature extremes.
EPDM is a tear-resistant rubber that can withstand repetitive motion, whereas PFTE is not flexible. PFTE is ideal for petroleum processes, whereas EPDM is suitable for HVAC applications.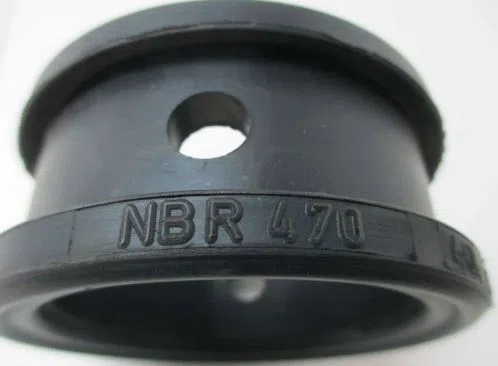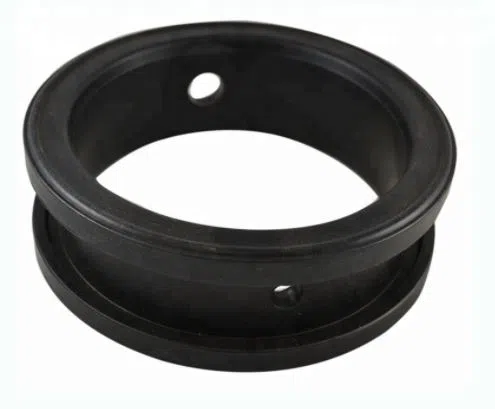 Related Tags :
Ten articles before and after
Introduction Of Vulcanized Seat Butterfly Valve – Industrial valve information – News – Zeco Valve
Wafer Butterfly Valve Installation – Industrial valve information – News – Zeco Valve
Introducion Of Lug Butterfly Valve – Industrial valve information – News – Zeco Valve
The Advantage Of Butterfly Valves – Industrial valve information – News – Zeco Valve
Patented Products LUG Butterfly Valve Introduction – Industrial valve information – News – Zeco Valve
UL & FM Certificate – Industry News – News – Zeco Valve
Lug Butterfly Valve Brief Introduction – Industrial valve information – News – Zeco Valve
Butterfly Valve Exporting Volume Keep Increasing – Industry News – News – Zeco Valve
Butterfly Valve Leakage Reasons And Solutions – Industrial valve information – News – Zeco Valve
What You Should Know About Butterfly Valve – Industrial valve information – News – Zeco Valve