Different industrial valves have different functions. Some valves are used to adjust the flow, some are used to flow and cut off, and some are used to change the direction of the fluid.
At present, ball valves and gate valves are the two most widely used valves. In this article, we will introduce to you the differences between working principle and application. Hope to help you better understand and choose the valve.
Ball valve is a kind of quarter-turn valve. There is a sphere inside the valve body. The sphere rotates a quarter turn with the valve stem to open or close the valve. The inside of the sphere is hollow, which allows fluid to transport.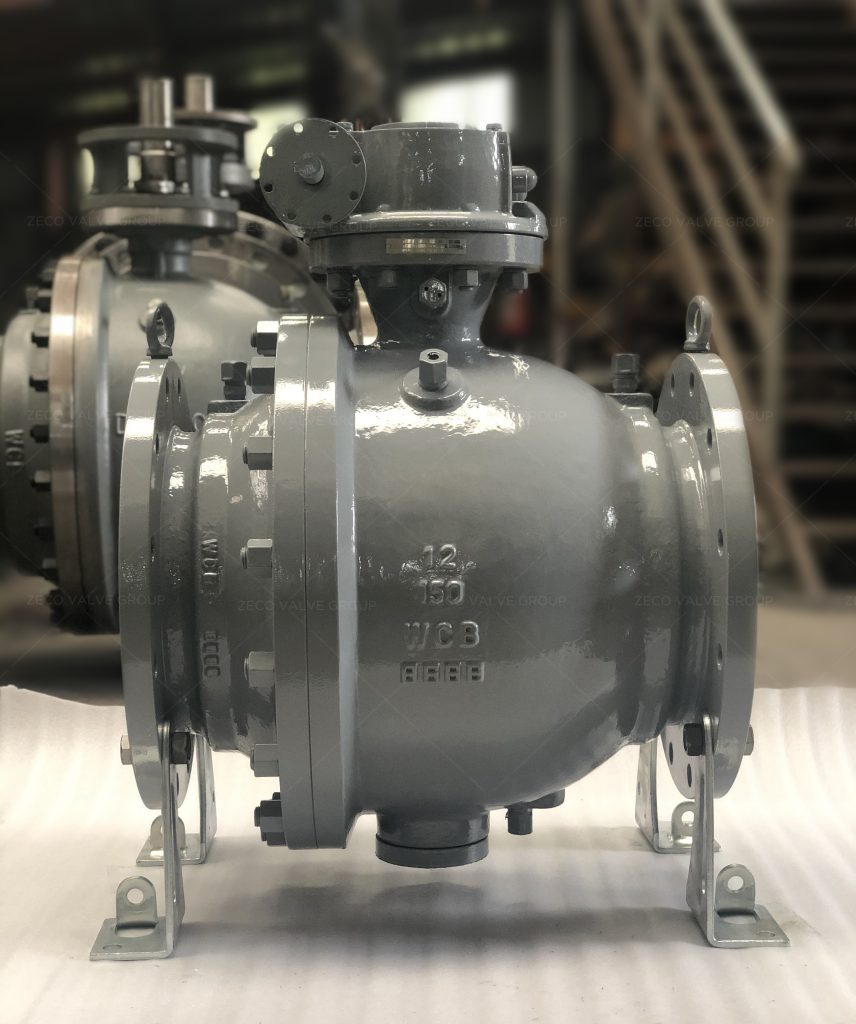 According to the design, the ball valve can be divided into two-way, three-way or four-way ball valve, which is used for circulation, cut-off, changing the flow direction of the medium, confluence and divergence.
Ball valves are generally used in low-pressure industries. If you need to use it in the high-pressure industry, you need to customize the ball valve that can withstand high pressure.
The ball valve can be made of plastic, brass, stainless steel or carbon steel.
Due to the limited size range of the ball valve, it will be suitable for use in small pipelines, such as water treatment industry, power plant, boiler industry, shipbuilding industry and so on.
The gate valve is a linear motion valve. The valve flap moves up or down to open or close the valve. Gate valves can also be divided into knife gate valves according to their design. The gate valve is a two-way valve with no flow direction requirements.
The gate valve can only be fully opened or fully closed, so the gate valve can only be used for flow and cut-off, and cannot adjust the flow. The gate valve is not easy to be blocked, so it is very suitable for cement plants, paper and pulp and so on.
The gate valve can be made of plastic, cast iron, stainless steel or carbon steel.
The gate valve has a very wide range of sizes, so it can be used in any industry, such as food processing plants, wastewater treatment, oil and gas, and automation industries.
Ball Valve vs Gate Valve
The main difference between ball valves and gate valves is their structure even if they function similarly.
For ball valves, movement of media is free-flowing. Aside from this, the ball valve design allows it to last longer even after heavy use. Of course, one should also take into consideration the type of material being used to manufacture it.
While ball valves do not provide fine control, their tight shut capability is one of the best for low-pressure applications. Ball valves are reliable in this aspect. Low-pressure loss is another of quality of ball valves. However, because of the quarter-turn capability of ball valves, it takes up more space.
Gate valve, on the other hand, uses a handwheel to open or close the disc. The valve body is also much more slender, thus, only a narrow space is needed. In contrast to ball valves, gate valves, offer a more refined control as it has throttling abilities. It may not have a quick shut off and on capability, but it can control not only the media flow but also its pressure.
Summarize
Both ball valves and gate valves have their own advantages, so understanding their functions can help you choose a valve. If you need selection guidance, you are welcome to contact us. We are more than happy to help you.
Related Tags :
Ten articles before and after
Stock in Austria – Zeco Valve | Bellows sealed valve manufacturer
PN16 valves shipment prepared for Belarus – Zeco Valve | Bellows sealed valve manufacturer
News – Difference Between Control Valves And Ball Valves | API approved valve manufacturer
News – Top 5 Gate Valve Manufacturers In USA | API approved valve manufacturer
Suitcase ready for comertial or tradeshow purposes – Zeco Valve | Bellows sealed valve manufacturer
News – How Gate Valve Works | API approved valve manufacturer
News – Top 5 Ball Valve Manufacturers In USA | API approved valve manufacturer
Identification plate and instructions information – Zeco Valve | Bellows sealed valve manufacturer
News – Zeco Valves For Power Plant | API approved valve manufacturer
Preparing the stock of bellows sealed valves for France – Zeco Valve | Bellows sealed valve manufacturer