Ball valves are quarter-turn valves, meaning you turn the lever 90 degrees to switch between open and closed positions. When the valve is in the open position, the ball's hole is aligned with the flow and will allow fluid to pass through. When the valve is closed, the hole is moved so no fluid can pass through. The threaded NPT (National Pipe Thread) ends are compatible across the board, making our brass ball valves great for any job.
Ball Valve Price
ZECO ball valves are available in a wide range of sizes: 1/4″ Ball Valves ~ 56″ Ball Valves. ZECO ball valves are available in a wide range of pressure: Class 150 to Class 2500.
The types of ball valves we manufacture are Floating Ball Valve, Trunnion Ball Valves, Top Entry Ball Valve & Fully Welded Ball Valve.
For ball valve price, depending on each project, we offer very competitive prices to help our partners take on every promising project.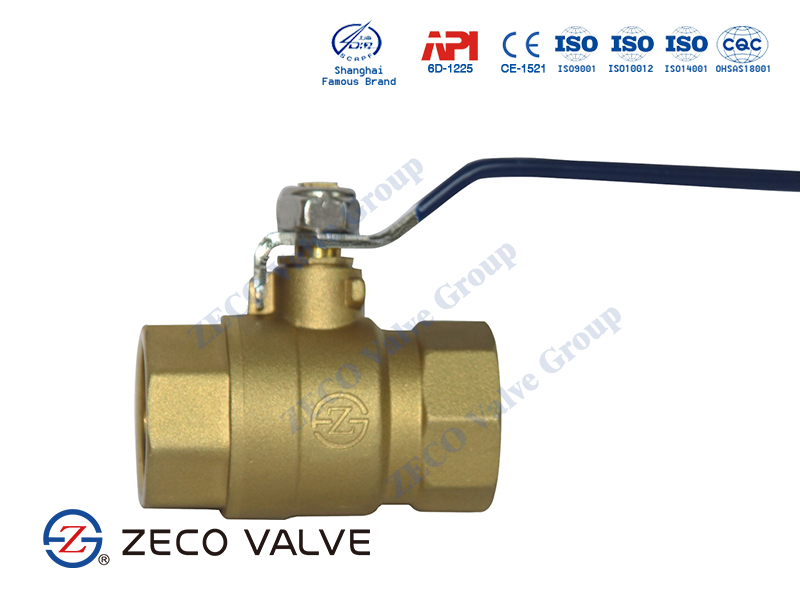 | | |
| --- | --- |
| Ball Valve Size | Ball Valve Price |
| 1/4 inch~4 inch | US$2.5~US$155 |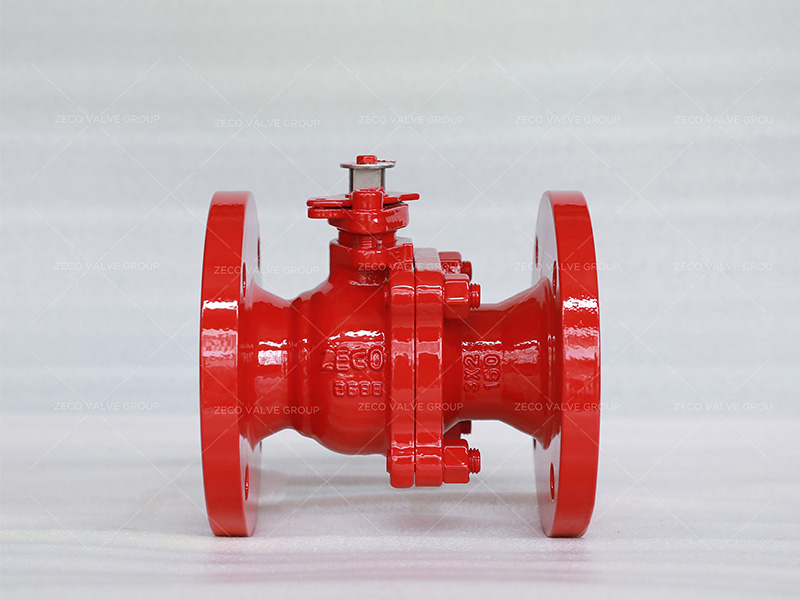 | | |
| --- | --- |
| Ball Valve Size | Ball Valve Price |
| 1/2 inch ~ 8 inch | US$17.2~US$372.3 |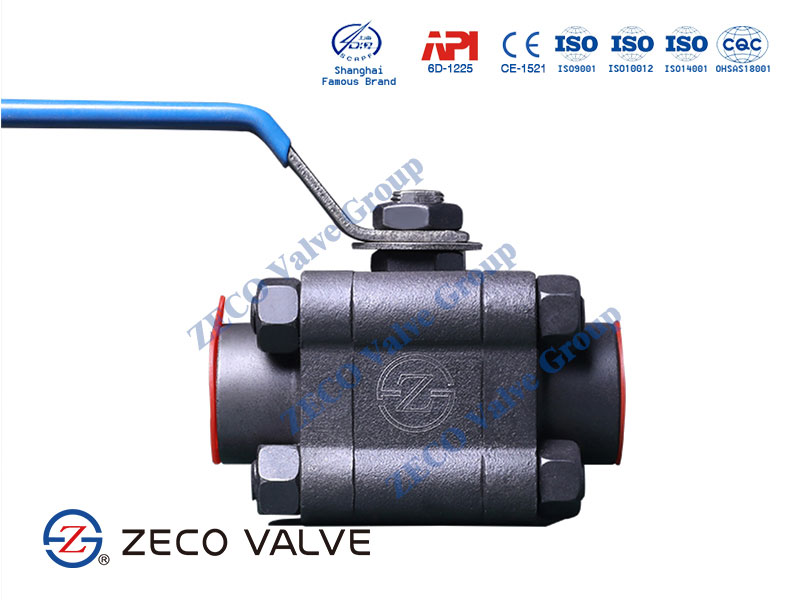 | | |
| --- | --- |
| Ball Valve Size | Ball Valve Price |
| 1/2 inch ~ 4 inch | US$16.4~US$69.3 |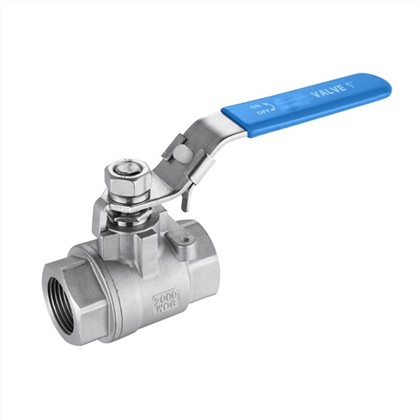 | | |
| --- | --- |
| Ball Valve Size | Ball Valve Price |
| 1/4 inch~2 inch | US$3.2~US$20.5 |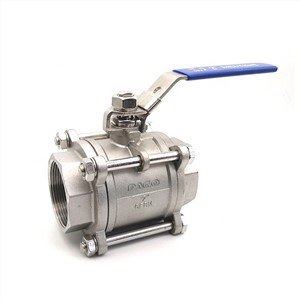 | | |
| --- | --- |
| Ball Valve Size | Ball Valve Price |
| 1/2 inch~4 inch | US$5.5~US$33.6 |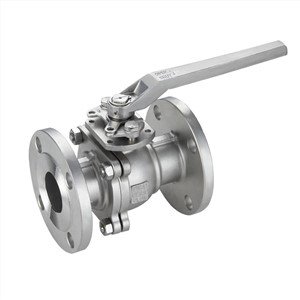 | | |
| --- | --- |
| Ball Valve Size | Ball Valve Price |
| 1/2 inch~8 inch | US$20.5~US$620.2 |
How does a Ball Valve work?
Ball valves can have multiple ports, which are the openings in the valve. Two-way ball valves have two ports and are used for traditional on/off control. Multi-port valves (3-way, 4-way, etc.) are used in applications that require more than one source of media or that need to divert media in different directions.
The port of a ball valve can be opened or closed to control media either manually or through actuation. The manual option requires handles or levers and an operator to control the valve. Electric, hydraulic and pneumatic actuation doesn't require an operator to control the valve. Actuation is ideal for complex control systems or those that are in remote areas that an operator cannot easily access.
Types of Ball Valves
Based on Pieces
One-Piece Ball Valve
A one-piece ball valve has a single-piece cast body that houses the internal components of the ball valve. This eliminates the risk of leakage of the fluid from the valve. One-piece ball valves are the cheapest ball valves and always have a reduced bore. A welded one-piece ball valve is more common but cannot be dismantled for cleaning and repaired once damaged; therefore, it is only used for applications with a low possibility of particle build-up, and where sanitation is not a major concern. On the other hand, screwed one-piece ball valves can be cleaned, serviced, and repaired, but dismantling requires special tools.
Two-Piece Ball Valve
A two-piece ball valve consists of housing divided into two pieces that are fitted together. The main piece contains the ball and a connection to one end, and the other piece holds the internal components together and has a connection to the other end. Two-piece housing is the most common type among ball valves. The two parts can be dismantled for cleaning, maintenance, and inspection but it requires the removal of the valve from the pipe.
Three-Piece Ball Valve
A three-piece ball valve consists of the housing for the internal components of the valve which are fitted and held together by bolt connections to its two ends. The ends are threaded or welded to the main pipe.
Three-piece ball valves are used for applications that rely heavily on valves, and their maintenance activities must frequently be done. They can be cleaned and serviced easily and their seats and seals can be routinely replaced by just taking the valve body out without disturbing the two ends. Three-piece ball valves are commonly used in the food and beverage and pharmaceutical industries where sanitation is crucial to safety and product quality.
Based on Ball Design
Floating Ball Valves
As the name suggests, a floating ball valve uses a ball as the structure to close the cross-section of the pipe and prevent the flow of the fluid. Now, the main feature of a floating ball valve is that the ball has no structure to support it, so it stays suspended in the fluid and in place by valve seats.
Trunnion Ball Valves
The trunnion ball valve is an essential device for regulating the flow of fluids- steam, gas, or oil in the pipeline. It is a quarter-turn design with a ball capable of rotating 90 degrees on its axis to either block or allow the flow of fluid. These valves have a spherical disk design at the center, which rotates to regulate the start-stop flow cycle. The disk often called the ball comes designed with a small protruding shaft at the top and bottom which are mechanically supported. In this case, flow is controlled by the position of a hole in the center of the ball. For their versatility, Trunnion-mounted ball valves are useful in industries where such shut-off operation is required.
Top Entry Ball Valves
The top entry ball valves are the valves that assemble the ball from the top end. It's quite similar to a globe valve that has a body and a cap, except that the trim portion uses a ball type. It consists of a single entity. Typically, the top entry ball valves are made of cast metal. Since it is made from casting, certain additional NDE tests would be required to ensure that there is no defect in the casting process. Top input ball valves are commonly used in applications requiring limited disassembly for in-line maintenance of their internal components. It is also very common to use high-pressure ball valve inputs that need constant maintenance such as HIPPS (High Integrity Pressure Protection System) valves, etc. The benefit of the top entry ball valve is its design that allows a limited thread interaction such that the potential leakage path can also be minimized.
Based on Bore
Full Bore Ball Valves
Most ball valves have a reduced bore. As a result, the valve introduces friction losses in the system. These losses are still relatively small compared to other types of valves. One-piece ball valves are almost always reduced bore.
Reduced Bore Ball Valves
Full bore valves have the same bore diameter as the pipe. The advantage is that there are no extra friction losses and that the system is mechanically easier to clean (pigging). The downside is that the ball and the housing are bigger than a standard reduced bore quarter-turn valve. The cost is therefore slightly higher, and for many applications, this is not required. They are also called full port ball valves.
V Ball Valves
A v-ball valve is constructed and operates in the same way as a standard ball valve, except that the vented ball has small orifices drilled into its side. When the valve is closed, the orifice is directed to the outlet side of the valve. The drilled hole is used to vent trapped gases which causes a build-up of internal pressure inside the valve, to prevent leaking, valve failure, and explosion.
Vented ball valves are used in compressed air systems, cryogenic processing, and conveying volatile liquids are also referred to as the "cryogenic valve" because of their usefulness in cryogenic processing.
For more detailed ball valve prices, please contact the ZECO team by Tel +86-21-5959 9008 or Email commercial@zecovalve.com and we will complete your request for a quote within the requested time.