What is a Valve?
A valve is a mechanism that opens and closes to control the flow of fluids. In a scientific context, fluids include both liquids and gases – any substance that can flow freely – and valves may use either. Valves control fluid flow in motors, plumbing, irrigation, pneumatic and hydraulic systems. Sometimes the venerable pre-transistor vacuum tube is referred to as a valve as well.
Corrosionpedia Explains Valve
A valve is a flow control device. There are many different types of valves, and every valve has its own application. Valves are used for various purposes, including residential, industrial, agriculture, transport, mining, power, oil and gas, food; essentially all sectors.
The material used to manufacture such valves can be cast iron, carbon steel or stainless steel depending upon their intended usage, and they adhere to ANSI, API or other standard specifications.
Valves are classified based on how they are operated or actuated:
Hydraulically operated valves
Pneumatically operated valves
Motor operated valves
Manually operated valves (by hand wheel)
Solenoid valves
Some of the various types of valves used in industrial applications are: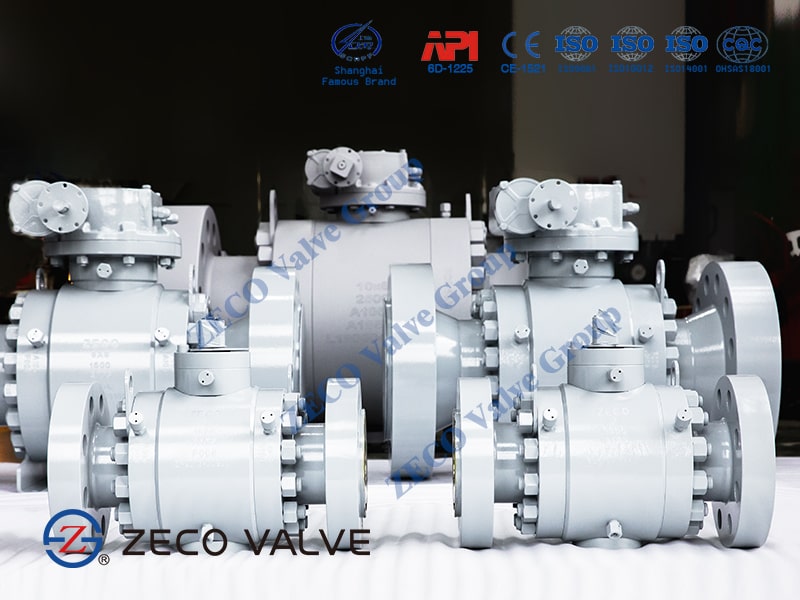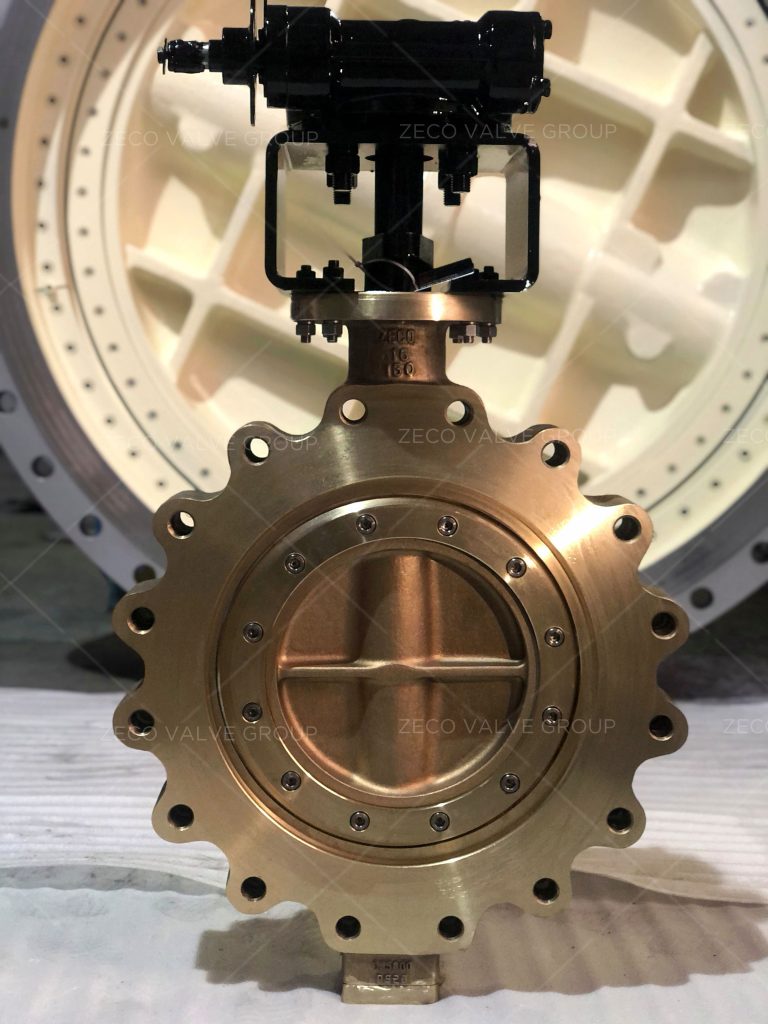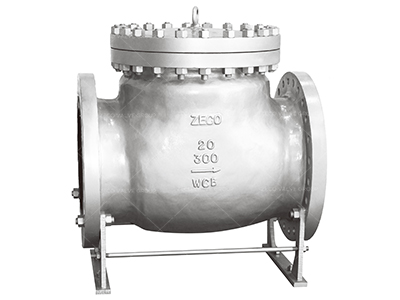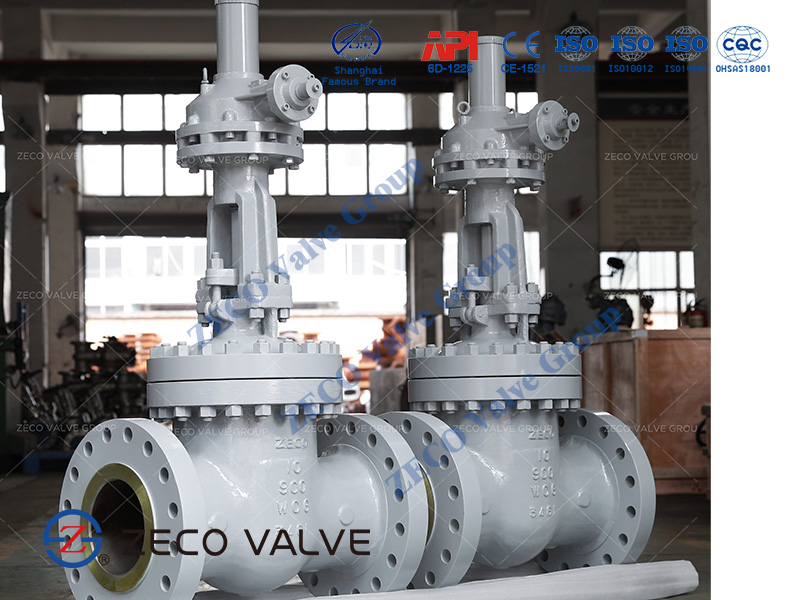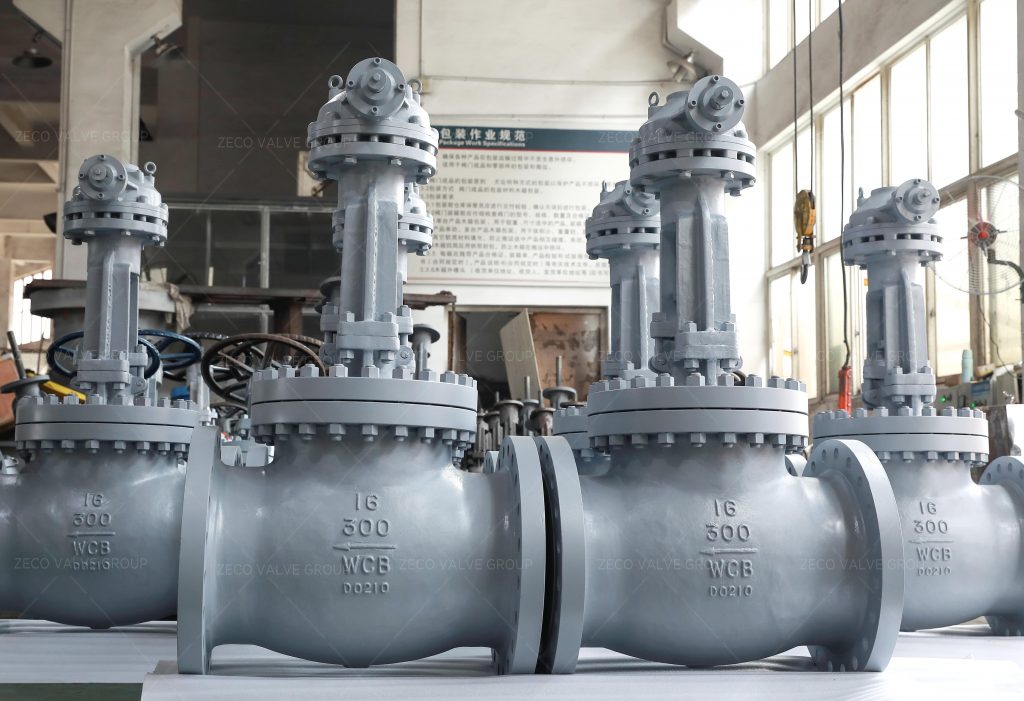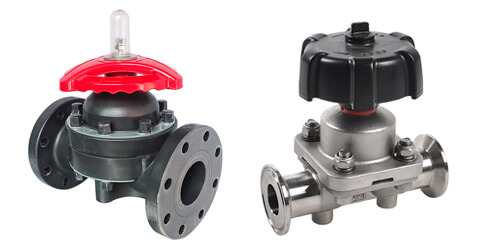 Valve Opening Methods Explained
While many valves accomplish similar goals, how they do so mechanically can vary. How a valve opens and closes will not only impact the overall performance but also determine how much control you have over the flow and how quickly the valve can operate.
Multi-Turn valves:
Think of these valves like a screw or piston. You crank the handle and the plug, plate, membrane, or other controlling obstruction moves into the path of the pipe blocking access. Depending on the valve, these can have higher or lower differentials allowing you to open or close them at various speeds.
MULTI-TURN VALVES OR LINEAR MOTION VALVES
Gate Valve
The gate valve is a general service valve used primarily for on–off, non-throttling service. The valve is closed by a flat face, vertical disc, or gate that slides down through the valve to block the flow.
Globe Valve
The globe valve effects closure by a plug with a flat or convex bottom lowered onto a matching horizontal seat located in the center of the valve. Raising the plug opens the valve, allowing fluid flow. The globe valve is used for on–off service and handles throttling applications.
Pinch Valve
The pinch valve is particularly suited for applications of slurries or liquids with large amounts of suspended solids. It seals by means of one or more flexible elements, such as a rubber tube, that can be pinched to shut off flow.
Diaphragm Valve
The diaphragm valve closes by means of a flexible diaphragm attached to a compressor. When the compressor is lowered by the valve stem onto a weir, the diaphragm seals and cuts off flow. The diaphragm valve handles corrosive, erosive and dirty services.
Needle Valve
The needles valve is a volume-control valve that restricts flow in small lines. The fluid going through the valve turns 90 degrees and passes through an orifice that is the seat for a rod with a cone-shaped tip. The Size of the orifice is changes by positioning the cone in relation to the seat.
Quarter turn valves:
Quarter-turn valves offer a full range of motion in a 90-degree turn of the handle. This makes them ideal for situations where precision isn't as important as rapid action and easy opening or closing.
QUARTER TURN, OR ROTARY VALVES
Plug Valve
The plug valve is used primarily for on–off service and some throttling services. It controls flow by means of a cylindrical or tapered plug with a hole in the center that lines up with the flow path of the valve to permit flow. A quarter turn in either direction blocks the flow path.
Ball Valve
The ball valve is similar in concept to the plug valve but uses a rotating ball with a hole through it that allows straight-through flow in the open position and shuts off flow when the ball is rotated 90 degrees to block the flow passage. It is used for on–off and throttling services.
Butterfly Valve
The butterfly valve controls flow by using a circular disc or vane with its pivot axis at right angles to the direction of flow in the pipe. The butterfly valve is used both for on–off and throttling services.
SELF-ACTUATED VALVES
Check Valve
The check valve is designed to prevent backflow. Fluid flow in the desired direction opens the valve, while backflow forces the valve closed.
Pressure Relief Valve
The pressure relief valve is designed to provide protection from over-pressure in steam, gas, air and liquid lines. The valve "lets off steam" when safe pressures are exceeded, then closed again when pressure drops to a preset level.
CONTROL VALVE
The control valve is designed to ensure accurate proportioning control of flow. It automatically varies the rate of flow based on signals it receives from sensing devices in a continuous proces. Some valves are designed specifically as control valves. However, most types of valves can be used control valves, both linear and rotary motion, by the addition of power actuators, positioners and other accessories.
Classification of Valves based on Motion:
| | | | |
| --- | --- | --- | --- |
| Valve Types | Linear Motion | Rotary Motion | Quarter Turn |
| Gate Valve | YES | NO | NO |
| Globe Valve | YES | NO | NO |
| Plug Valve | NO | YES | YES |
| Ball Valve | NO | YES | YES |
| Butterfly Valve | NO | YES | YES |
| Swing Check Valve | NO | YES | NO |
| Diaphragm Valve | YES | NO | NO |
| Pinch Valve | YES | NO | NO |
| Safety Valve | YES | NO | NO |
| Relief Valve | YES | NO | NO |
Functions of Valves
Stopping and starting flow
Reduce or increase a flow
Controlling the direction of flow
Regulating a flow or process pressure
Relieve a pipe system of a certain pressure
As per the method of actuation or the action causing the valve to operate, valves are one of the following:
a. Manual Valves
Using handwheels, hand levels, gear wheels, or chains to operate, these valves are adjusted by hand.
b. Actuated Valves
These valves can be controlled remotely and are typically used as part of automation for high-precision or large-scale applications. They are usually connected to electric motors or hydraulic systems.
c. Automatic Valves
Some valves get activated when certain conditions are met; for instance, a check valve that closes and stops the flow of water when the water in the tank exceeds a predetermined level or a pressure release valve that activates upon the detection of over-pressure.
Common valve connections and ends include:
Screwed or Threaded: Often used in instrument connections or sample points
Flanged: The most common ends for piping use
Butt Welded: Typically used in high-pressure or high-temperature operations
Socket Welded: Commonly used on small bore piping where threaded connections are not permitted
Wafer and Lug: Often used for compact valves installed in systems with limited space